Be a part of Ashburnham Place for future generations with a gift in your will
Jump to legacy
information
Learn how you can leave a legacy gift
Regular and sacrificial giving to the work of Ashburnham Christian Trust (ACT) has been a long-standing and faithful part of your love and support of the Trust's vision to extend the Kingdom of God.
By leaving a legacy you will be able to support ACT and its vision long after you have gone to be with the Lord.
How We Have Used Legacies and Major Gifts in the Past?
Introducing "The Link": A friendly space for self-serve tea, coffee, and evening drinks, nurturing connections and warm hospitality.
Our summer-ready marquee with 350 seats and advanced AV gear is perfect for large gatherings. Join us for unforgettable events!
Refreshing the Prayer Space
Our Prayer Centre, freshly refurbished, for prayer, reflection, and artistic inspiration with a grand piano and comfortable seating.
Legacy giving funds bursaries for volunteers, offering life-changing experiences for young adults worldwide, from Kyrgyzstan to Kenya.
We've recently refurbished many bedrooms to prioritise guest comfort and well-being, providing an inviting retreat for a memorable stay.
We renovated the Conservatory dining room to provide a comfortable space for our guests to enjoy good food and fellowship. 
How Will We Use Legacies and Major Gifts in the future?
Boosting sustainability with new solar panels, reducing energy expenses, and demonstrating our commitment to the environment.
Improving Tent Hill Bathrooms
Ongoing improvements at Tent Hill House will soon focus on bathrooms, enhancing guest facilities for a more comfortable experience.
Building an Outdoor Kitchen
We're excited to plan a new outdoor kitchen in the garden for group activities and nature-centered workshops, and outdoor cooking.
Focusing on global youth discipleship remains pivotal. Leaving a legacy gift can support training and sending young believers worldwide.
After a superb internal refurbishment, the next crucial task is replacing the aging, leaky roof to ensure the Orangery's longevity.
We obtained planning permission to transform a neglected boathouse into a glass-fronted lakeside retreat for writing, praying, and relaxation.
Download the legacy booklet
If you wish to read the legacy booklet offline, you can download it as a PDF by clicking the button below. Alternatively, if you'd like a physical copy of the booklet delivered by post, you can request one by filling out the form below.
If you have any queries or are interested in leaving a legacy, please get in touch with us or fill out our form below.
Ashburnham Christian Trust
Ashburnham Place
Battle
East Sussex
TN33 9NF
United Kingdom
Send a message using our contact form above

Thank you for taking the time to read this. If something you have read strikes a chord in your heart – do pray about it and explore whether God is speaking to you about leaving a legacy to Ashburnham Christian Trust. If after praying you feel that this is right, talk to a solicitor about making a will or changing your existing will to include a legacy to ACT.
If you have already included a legacy to Ashburnham Christian Trust in your will – thank you. In any event, we are grateful to you for your continuing support for the work of ACT and pray that God will continue to bless you in the days and years to come.
If you would like to discuss this first with our General Directors, Paul and Andy, they would be happy to talk to you in confidence and help you with the next step.
Do you have any questions?
If you have questions about leaving a legacy check our FAQs below
Frequently asked questions
See the rich and various history of Ashburnham place
Our bookshop has an excellent variety of bibles, Christian resource books, ethical gifts, cards and snacks.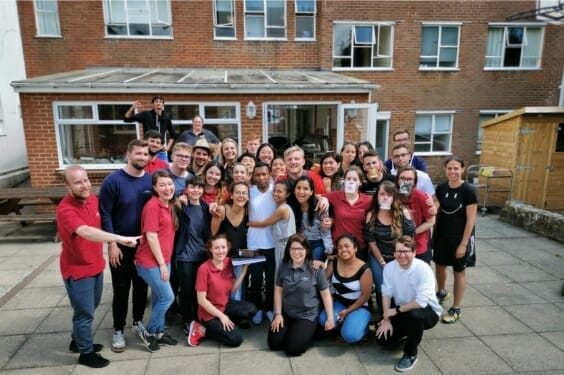 Ashburnham Place is stewarded by the Ashburnham Christian Trust and is home to a serving community of Christians from many traditions.
By entering your email you agree to us sending you occasional emails and offers. You can unsubscribe at anytime.